Hobart Township trustee was driving impaired in government vehicle, police say Times file photo LAKE STATION — City police arrested Hobart Township Trustee Thomas D. Silich Thursday on suspicion of impaired driving. Police Chief James Richardson said late Tuesday an officer stopped Silich around 11:30 a.m. in the 3800 block of Roche Street in Hobart
Hobart Township trustee was driving impaired in government vehicle, police say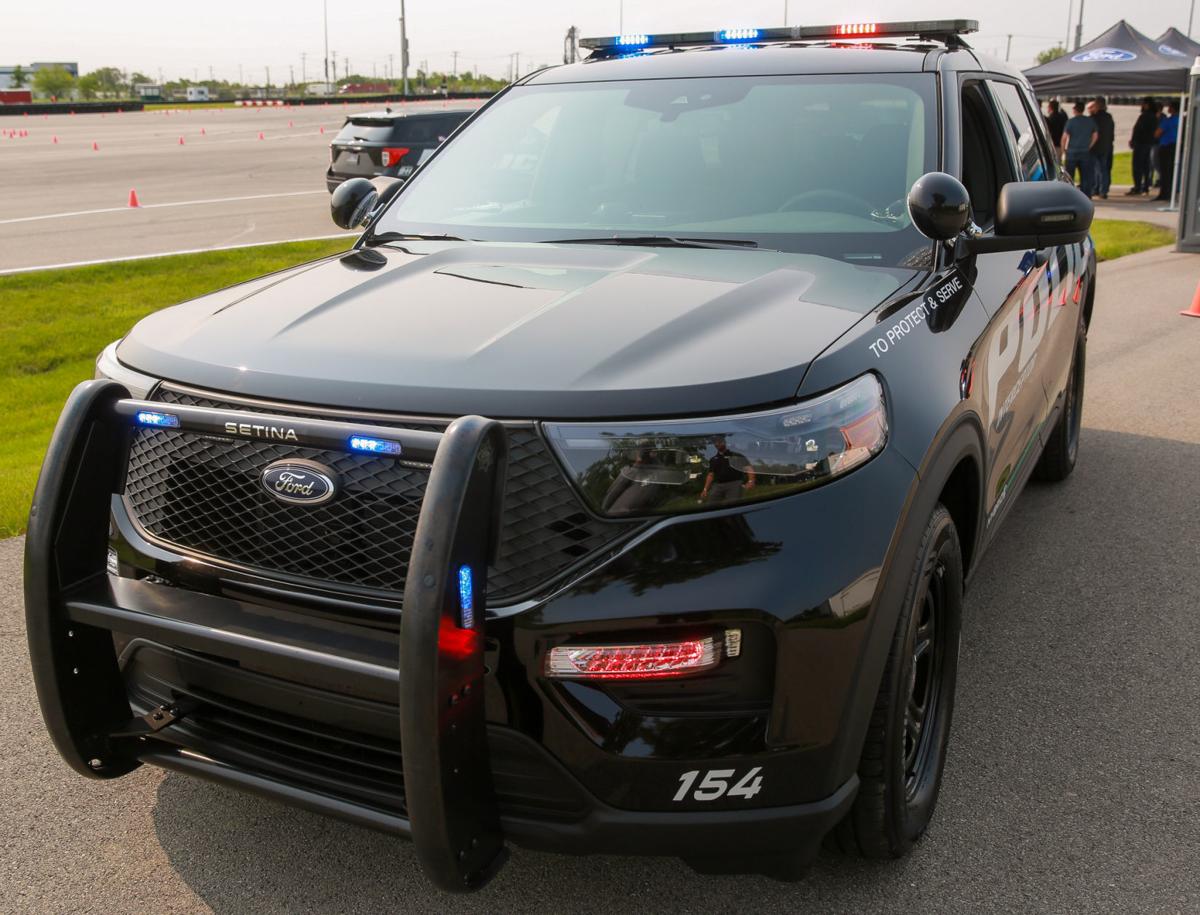 LAKE STATION — City police arrested Hobart Township Trustee Thomas D. Silich Thursday on suspicion of impaired driving.
Police Chief James Richardson said late Tuesday an officer stopped Silich around 11:30 a.m. in the 3800 block of Roche Street in Hobart Township for speeding and unsafe lane movement.
The 63-year-old Silich was driving a township-owned Ford F-150 pickup truck.
Richardson said the officer believed Silich was impaired and conducted a sobriety field test, which Silich was unable to complete successfully.
He said Silich told the officer he was taking pills, but refused to perform a breath test to determine whether he had an alcohol level above the legal limit.
Police obtained a court warrant to have Silich's blood drawn. Richardson said they are still awaiting results of the blood test.
Richardson said his department then took Silich into custody on suspicion of driving while impaired and transported him to the Lake County Jail. The township truck was impounded.
Richardson said he notified the Hobart Township advisory board and Lake Station Mayor Bill Carroll of the arrest.
Richardson said Carroll commented that he was disappointed to hear "an elected official behaving in this manner while working for Hobart Township."
Gallery: Recent arrests booked into Lake County Jail
Abdelaziz Sobuh Valazquez Jr.
Alvin Joed Carrero
Anthony Mallidis
Ashton Nicol Ruse
Ayrres Tashaud Key
Brandon C. Bryant
Brandon Demetris Johnson
Brandon Lee Harris
Brian Robinson Fowler
Brian Stewart
Christina Ann Evans
Corey Christopher Burton
Damien Anthony Mori
Daniel Joseph White
Daniel Lowell Palmer
David Glen Corrie
David Richard Storey
Denise Elizabeth Ramirez
Dennis Mijatovic
Devon Curtis Beck
Djuan Everet Chism
Eddie Williams
Ellison Alu Coleman
Frankie Lee Agnew
Glen Delaney
Jalen Tyrone Robinson
Jason Scott Morgan
Jerwhon Jarmar Price
Jkwon Devontae Hamilton
Joel Aceves
Jose Luis Hurtado
Joseph George Scheeringa
Josephine Alton
Jovontae Isahia Newman
Juan Carolos Calvillo
Kenneth Jones
Kerri Beth Olson
Kevin Pullum
Kismet Solitare Perkins
Lamond Darrin Kelley
Leroy Leporter-Cherry Allen
Marcus Antwine Browder
Melvin Vincent McNair II
Michael Alois Texter
Michael Anthony McDermott
Mylik Wilburn
Nasahr Sam Sandi
Nichalus Lee Griggs
Pedro Anaya
Pedro Millan-Rueda
Rex Luis Arney
Roger Duncan
Ryan Andrew King
Scott Allen Pufahl
Shawn Randall Conklin
Terry White
Tyreka Ward
Victor Hugo Cortez
Wardell Sanders
Waseem Muhger Tomena
William Nelson Jones
Get the latest in local public safety news with this weekly email.