Editorial: Thumbs Up, Thumbs Down The former Bituminous Insurance building, 18th Street and 4th Avenue, Rock Island, may be torn down to make way for a new Central District of Illinois federal courthouse. The Government Services Administration awarded a contract to Rock Island Investors, but a protest has been lodged against the contract. MEG MCLAUGHLIN
Editorial: Thumbs Up, Thumbs Down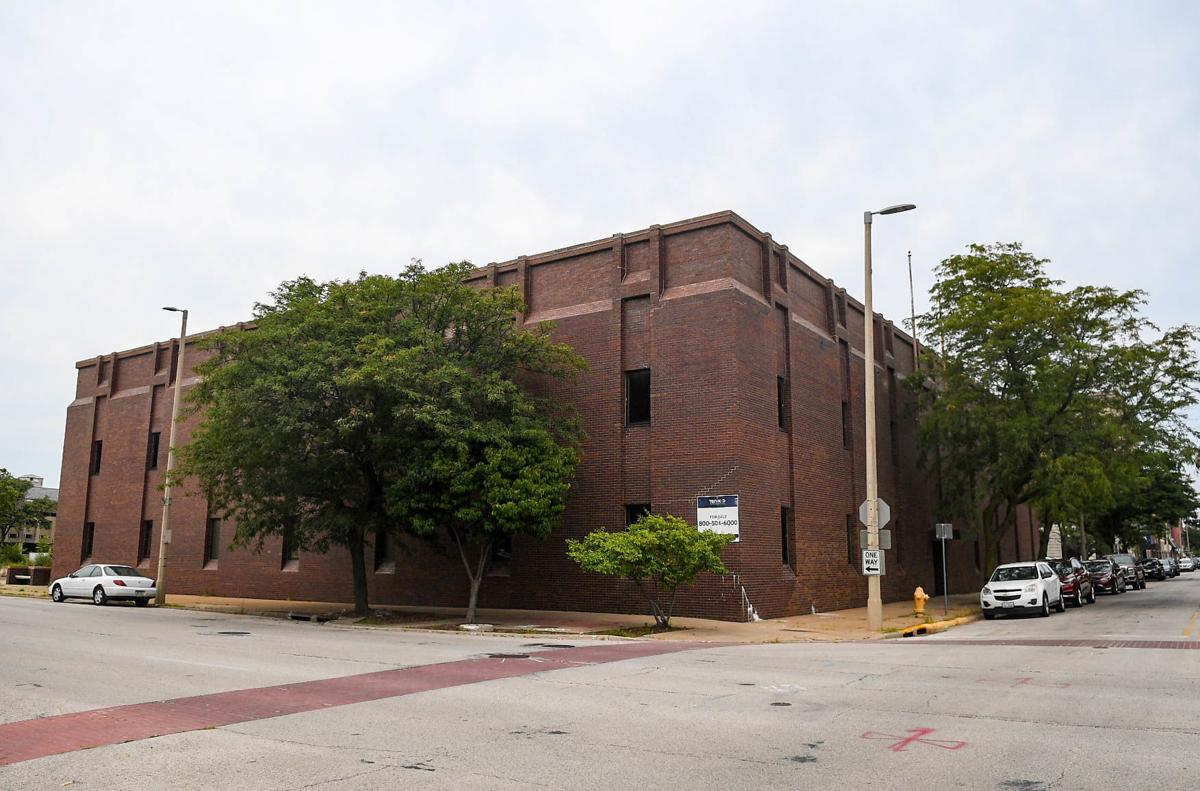 Thumbs Up … to the progress being made on getting a new federal courthouse in Rock Island County. The General Services Administration this month awarded a $49.8 million contract to Kansas-based Rock Island Investors LLC for the construction of a new building on the site of the former Bituminous Insurance Co., 320 18th St., Rock Island.
The former federal courthouse at 211 19th St., Rock Island, was closed almost three years ago because of mold and flooding issues, and proceedings were moved to the federal courthouse in Davenport.
Like Rock Island officials, we are happy to see news of a multi-million dollar investment in downtown Rock Island. Like all our downtowns, we believe they still have great potential and are the heartbeats of our communities.
As we understand it, a protest was filed after the federal government awarded the contract.
We make no judgment about the protest or the award process; we are simply happy to see there is at least some movement toward re-establishing court services in Rock Island County, and we hope that whatever issues remain are resolved quickly.
Thumbs Down … to the lousy oversight that allowed Iowa Veterans Home Commandant Timon Oujiri to be overpaid by nearly $90,000 over a two-year period.
Iowa Gov. Kim Reynolds had high praise for Oujiri last December, saying he had done an "outstanding job." But only five months later she fired him after learning of the overpayments, according to an Associated Press article.
Oujiri told the governor's office he had long been aware of the overpayments, according to a state audit. The overpayments began in the summer of 2019 and raised his weekly salary by almost $950. (There also were $15,000 in improper retirement and insurance benefits.)
Naturally, Oujiri shares a big part of the blame for not reporting this clear overpayment, but that it could go on for so long without anybody noticing is unacceptable.
The governor's office says it is working with the attorney general's office to recover these funds, and we hope they have success.
Thumbs Down … to the failure to fix the flaws in security that are allowing people to hijack unemployment payments from the jobless in the state of Illinois.
The Chicago Tribune reported Friday on the unfortunate case of Warren Winston, a contract pharmacist, who has seen four of nine payments stolen from his account, the latest in mid-July, for a loss of $3,262.
We've heard of people filing fake claims in the names of other people, hoping to take advantage of the unprecedented amounts of federal unemployment funds aimed at trying to help people hurt by the pandemic. But this is a different twist. This time, the victims are people already are suffering economic hardship.
The Tribune reports the state department of employment security has declined to specify how many people are being robbed, which is unfortunate. It's important that the public knows the extent of the problem.
The department told the newspaper it is working to combat fraud, but said some of the problem lies with the federal government.
We know there are reports of fraud across the country, as trillions of federal dollars have flowed to try to deal with the fallout from the pandemic. In March, the federal Government Accountability Office reported more than $3.6 billion in Pandemic Unemployment Assistance overpayments were reported by the states from March 2020 to February 2021.
Whether it's unemployment theft in Illinois, or the overpayment of salaries in Iowa, we hope lawmakers in both parties, and in both states, will insist on accountability and seek answers from executive branch agencies charged with administering these funds.
Thumbs Up … to the selection of the Quad-Cities for The Bass Federation's 2021 Junior World Championship (JWC) & Leadership Conference, which took place this week.
The three-day competition began Wednesday.
This was a great opportunity for the Quad-Cities to show visitors what we have to offer. The leadership conference involved invitations to 49 TBF-affiliated state federations to send officials to attend meetings on fishing, youth and conservation items, strategic planning and educational sessions, among other activities.
We agree with TBF President and CEO Robert Catlidge, who said, "the Quad-Cities is a perfect fit for these events."
Thumbs Up … to improving economic conditions in the Quad-Cities. This week, the state of Illinois reported that non-farm jobs grew by 2,700 from May to June, with leisure and hospitality positions accounting for nearly half that growth.
We're encouraged to see the numbers in this sector, where finding workers has been difficult, moving in the right direction.
Unfortunately, the unemployment rate grew from May to June to 5.7%, but that is about half what it was a year ago. Our labor force, meanwhile, continues to grow, and about 7,000 more Quad-Citians were employed in June 2021 than they were the previous June.
Like the rest of the country, our local economy still is recovering from the pandemic. Our hope is that we see continue to see job growth in the months ahead.
Get opinion pieces, letters and editorials sent directly to your inbox weekly!