Tristan and Paula Blankenship unload some unwanted junk on Wednesday into a Waste Management dumpster on the Decatur Civic Center parking lot as part of the city's first cleanup event of the year on May 12.  SCOTT PERRY, HERALD & REVIEW HERALD & REVIEW Decatur's next citywide cleanup event will be 8 a.m. to noon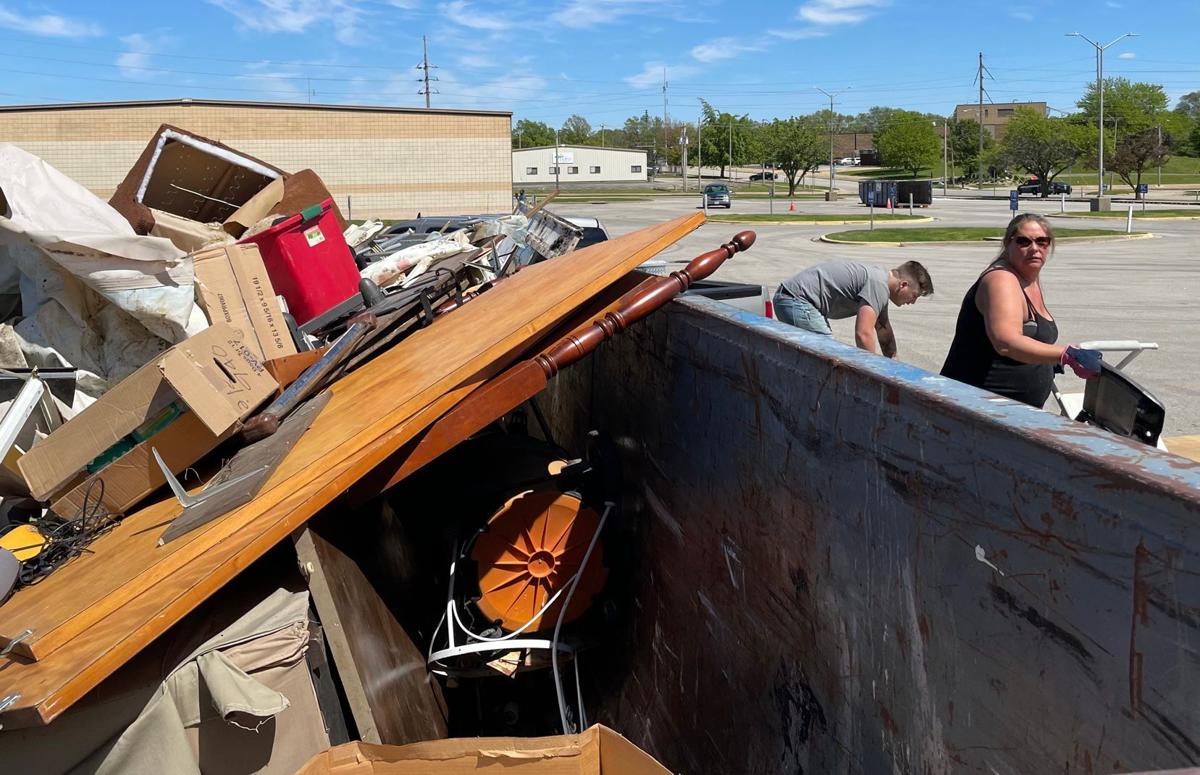 HERALD & REVIEW

Decatur's next citywide cleanup event will be 8 a.m. to noon Saturday, Oct. 9. 
The city previously held cleanup events on May 12 and Sept. 2.
Residents are able to dispose of large items, such as furniture, at the events, which are held in the Decatur Civic Center parking lot, 1 Gary K. Anderson Plaza. No appliances, paint, electronics or yard waste are accepted.
Face coverings and proof of Decatur residency are required.
History photos: Fun on Lake Decatur
No sweat?
Catchings some Zs
To each his own
Temporary dam
Floating water bed
Taking it easy
Sailors' delight
Sh-h-h-h, quiet please
Beautiful balmy evening
Warm stroll on cold water
Wind surfing
The water's fine
Tourist attraction
Crappie report
Hanging in there
Holiday sailing
Mapping bottoms
Lost Bridge
"Decatur Belle"
"Sport Speedster"
Sand Creek Bridge
Seaplane
Shimmering waters
Evening canoe ride
The Scratcher
Skipping stones
Stay up-to-date on the latest in local and national government and political topics with our newsletter.