Early voting starts Wednesday for April 6 local elections in Illinois Voters enter the American Legion Post 330 polling place in Calumet City to cast their ballots in the Feb. 23 primary. John J. Watkins, file, The Times Early voting for Illinois' April 6 general election begins Wednesday. Between Wednesday and March 19, the only
Early voting starts Wednesday for April 6 local elections in Illinois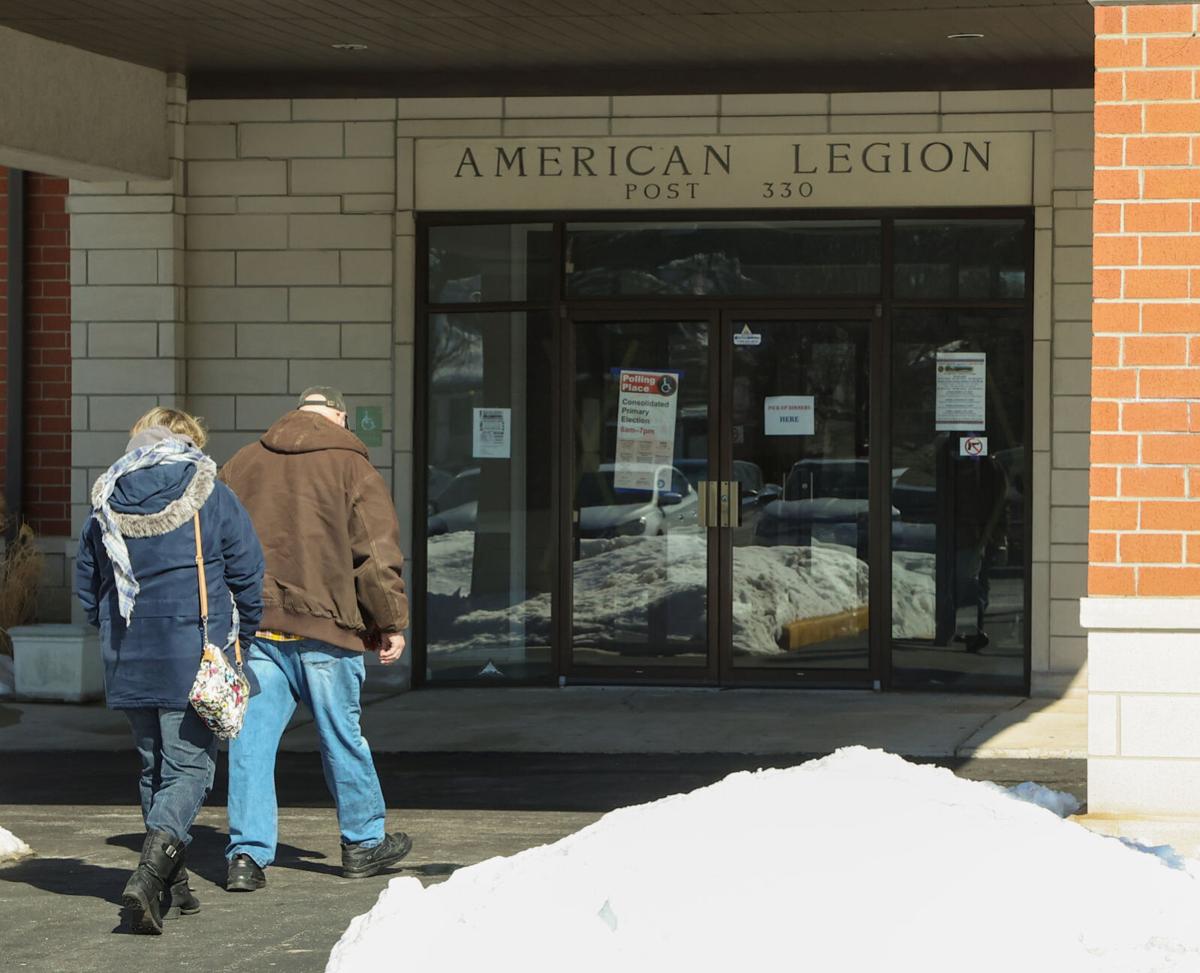 Early voting for Illinois' April 6 general election begins Wednesday.
Between Wednesday and March 19, the only early voting location will be in the pedway at 69 W. Washington St. in Chicago.
Beginning March 22, additional early voting locations will be available including Calumet City Public Library, 660 Manistee Ave.; Lynwood Senior Youth Center, 21490 Lincoln Hwy.; and Thornton Township Hall, 333 E. 162nd St., South Holland.
Among the races of interest locally are those for Burnham mayor, clerk and trustees, and for the Lansing village board.
In Burnham, incumbent mayor Robert Polk is being challenged by Antwon Russell, a Burnham School District 154.5 board member.
Incumbent Lus Chavez and John Hajduch are running for Burnham clerk, while four candidates are on the ballot for three seats on the village board: incumbents John Cap Jr. and Travis Claybrooks, and challengers Christopher Hodges and Jasmyne Peters.
Three seats are being contested on the Lansing village board. Incumbent trustees Brian Hardy, Lionel Valencia and Maureen Grady-Perovich are running for reelection. Also running is Micaela Smith.
Hardy, Valencia and Smith are running on the Village Voice Party ticket, while Grady-Perovich is running as an independent.
Incumbent Lansing Mayor Patty Eidam and Clerk Vivian Payne are running unopposed for reelection.
Al Braccolino
Filomena Castillo
Dale Bock
Darlene Spencer
Dr. Okechi Nwabara
Ezra Alexander
Stephan Sherrod
Chris Babbit
Cynthia Hyde
Jack "Bud" Hicks
Pamela Mamouzelos
Melvin Lightfoot
Charles Johnson
Connie Sylene Hendrickson Thompson
Dawn Sheets
Dee Fettig
Gary Neighbors
Diana Kay Wotnow
Don Whan
Tom Casaburo
Joyce Jones
Joseph and Kye-Shin Kotarski
Karen Owens
Kim Blanchar
Dignity Memorial
Lloyd 'Lucky' Hall
Marie Hatch
Martin Travelstead
Martin Weingarten
Mel Chance
Clyde Shady
Jeanette "Jan" Diehl
Walt Neuenschwander
Virgil Johnson
Jerry Rennick
Parker Knoll
Patricia "Patty" Connor
Paul Loggan
Roberta "Birdie" Shelton
Scott Gordon
Sharon Carr
Thomas Popcheff
William "Bo" Crain
Helen Katherine Densmore
Marge Dudeck
Peter Yu
Dr. Ralph Emerson Inabnit